We are lucky to have strong community connections with other Perth-based performing arts and entertainment retailers and organisations. We would like to thank the businesses featured on this page for their ongoing support and involvement with The WA Performance School's classes, students, staff, and specialist programmes.
KINETICA CIRCUS
Kinetica is a circus, dance and acrobatics company based in Perth, Western Australia. Their young performers move effortlessly between the ground and air, combining elements of dance, circus, yoga, martial arts and gymnastics.
Kinetica creates unique performances for corporate events, school performances and festivals and have performed to over 15 000 people across Western Australia.
More information about our friends at Kinetica (formerly known as SYRC) coming soon!
KOSMIC SOUND
Kosmic Sound are valued partners of the WAPS music program, providing state-of-the art equipment which benefits music, singing, and piano students. Together with Casio Australia, Kosmic have helped the school develop and improve the music program, with specialist equipment as well as special deals for WAPS students! With a wealth of knowledge and experience with musical equipment, Kosmic have been an invaluable friend to WAPS and our students.
If you are a WAPS student who needs musical equipment – from a portable keyboard all the way to an electric grand, the team at Kosmic will take care of you and support you as you explore the range of options available to you!
Visit the Kosmic Sound website for more information, or pop in to the Osborne Park or Cannington stores.
LADY VELVET CABARET
Dance and performance lessons are not just for kids! Our friends at Lady Velvet Cabaret proudly offer quality Burlesque and Cabaret dance lessons at affordable prices. With friendly and dedicated instructors, as well as use of the professional WAPS dance studio, Lady Velvet Cabaret lessons cater to all types of students! From first-timers just out to try something different all the way to die-hard Burlesque and Cabaret fans, there's a course option for you, with many offering the chance to perform at a real life cabaret show to celebrate your graduation from the Lady Velvet Academy of Cabaret & Burlesque!
Lady Velvet Cabaret also host exciting shows, with regular graduation shows as well as large-scale productions, including the sell-out season at 2012's Fringe World Festival. You might even catch a Lady Velvet Cabaret performer or show at a corporate or public event, with dancers performing at events and festivals all over the state! Lady Velvet also specialise in unique dance-lesson based hens nights, with affordable packages available in a wide range of dance styles, everything from Burlesque to Hawaiian Hula!
You can find more information on this dynamic troupe at www.ladyvelvetcabaret.com.au!
AZURE ENTERTAINMENT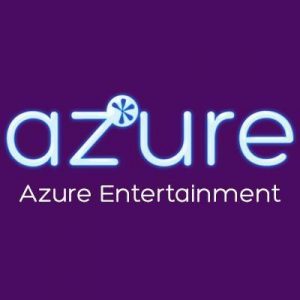 Azure Entertainment is an award-winning performance and entertainment company based in Perth WA, specialising in stage productions, live events, Cabaret and Variety shows.
With an amazing range of talented and professional performers, Azure has become known for quality entertainment and blockbuster productions. Providing entertainment at everything from hens nights, weddings, product launches, corporate events all the way to full-scale shows and productions, Azure has a reputation for creativity and for excellence!
Producers of the award-winning Lucha Royale show, Azure Entertainment's trained and professional performers always impress their audiences! With everyone from circus artists, singers, comedians, MCs and dancers of every style and genre, Azure take entertainment seriously and pride themselves on their passion for the performing arts and entertainment!
Visit www.azureentertainment.com.au for more information.
Lords
Lords is one of the leading recreation centres in Perth, combining indoor community sport, health and fitness facilities, and fantastic classes, all in a relaxed and friendly environment.
Whether you like to work out in the gym, participate in group fitness, play team sport or swim laps, Lords is one of the finest gyms in Perth that offers something for everyone.
WAPS students (16 and over) qualify for a 15% discount on Lords services – ask a Lords or WAPS team member for more information today!
Concept Music

Concept Music is an owner operated West Australian music store established 37 years ago by Graham Hoskins. Back in the late '70's Graham was a gigging trombone player before opening Concept Music in July, 1980 when he opened in their original location in Murray Street, West Perth.
The ambitious but simple Concept Commitment is:
"To provide absolutely the best service, prices and advice on musical instruments in Perth".
And they do this adhering to strict code of unquestionably excellent customer service, sincere & professional advice on a full range of carefully selected stock lines. Concept Music is now located at 244-246 Cambridge Street, Wembley (right on the corner of Harborne St) a 5 minute walk from the Subiaco train station. Concept stock a range of musical instruments and books, and are always happy to order in a range of syllabus materials, including those used by piano and vocal students at The WA Performance School.