Dance Excellence 2018
An incredible, invite only, international celebration of dance.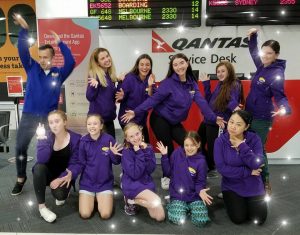 In April this year, a group of intrepid students, staff and parent chaperones jetted off on adventure to Los Angeles for 2018's Dance Excellence global event. Specially invited to represent Western Australia at this international conference, our schedule was jam-packed for the seven days we spent in LA. There were many masterclasses with some of the industry's top professionals, performances, several outings for dancers and parents alike, a gala awards evening, and a whole day to explore and perform in the happiest place on Earth… Disneyland!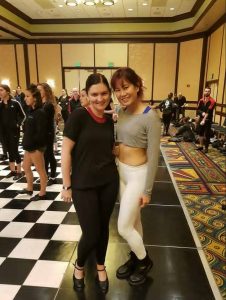 Monday
We enjoyed classes with Heidi Jarrett, Mark Meismer, Robyn Brawley, Ashley Canale, Cody Green & Kathryn McCormick. In the evening, all of the students were able to attend a stunning show filled with performances by our master teachers and their companies, as well as guest artists. The day's events really helped us get motivated and excited for the rest of the week!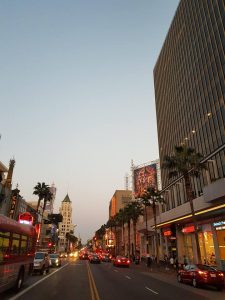 Tuesday
A range of masterclasses with Erick 'Spider' Paul, Melissa Sandvig, Vincent Hicks, Mark Goodman, Anindo Marshall, Joelle Martinec.
We took a Hollywood trip to Madame Tussaud's, and enjoyed an exclusive private screening of A Wrinkle in Time at the famous El Capitan theatre. We visited the Hollywood walk of fame, and the Hollywood sign at Sunset – beautiful!
Wednesday
Wednesday's masterclasses included sessions with David Wilcox, Ade Obayomi, Alex Little, Terry Linholm, Alex and Robyn Brawley, Keith Clifton, Adam Parson. We rehearsed hard that evening for our studio's routine, to be performed at Disneyland the next day! Our 'Mothers and Others' continued to enjoy their fun outings, and even special workshops like Pilates!
Thursday
Finally – our Disneyland performance at the Fantasyland Stage Theatre! The Junior, Senior and Adult dancers from WAPS put on a great performance in colourful costumes for a great crowd. It was wonderful to see the performances from other studios from all over the world, and for us to perform in Disneyland in LA! After our performance, we spent the day exploring the amazing rides, attractions and entertainment available at Disneyland before returning to the hotel for a well-earned rest. Our two specially selected Company Dancers had an extra rehearsal for their upcoming performance at the closing Gala awards night.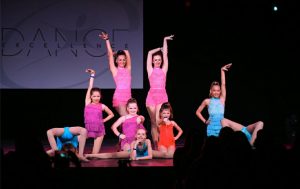 Friday
Friday was the day for International Performance Board pieces. These routines, performed in front of a panel of judges were performed beautifully by our students. At times it was a little nerve-wracking for some of our students, but as a team we all pulled through and brought lots of emotion, creativity and passion to the stage.
Our final DEX event was a stunning Gala dinner, with a beautiful plated meal and an evening spent honouring and recognising exceptional directors, their choreography and their dancers. Awards were presented for top scores in the International Performance Boards performances. WAPS was honoured to receive a Superior score for both their Adult Contemporary group, and their Junior Jazz group! This means that both groups scored over 80% for their pieces – something only a few other teams managed to achieve. A huge congratulations to our hard working dancers, choreographers, teachers, and WAPS staff members for making sure our routines stand amongst such impressive competition.