Things Every Dancer Should Know Before Going En Pointe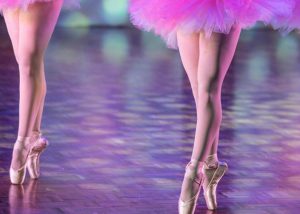 Most young ballerinas will tell you that they have one big dream for their dancing career… to be En Pointe! Dancing En Pointe, or on your toes in special Pointe shoes, requires a huge amount of strength and ballet technique. Ballet teachers will have strict requirements you will need to fulfil before you can start Pointe work.
Most teachers and specialists agree that Pointe work shouldn't start until dancers are in their teens due to foot development and growth, however starting Pointe work is not just a question of age. Being able to practice Pointe work means that your teacher has recognised your attitude, strength, technique, and commitment to ballet.
As a general rule, dancers require at least 2-4 years of ballet training, with a great attendance record, before being considered for Pointe work. Multiple classes a week are thoroughly recommended in order to build appropriate strength and technique.
Dancers who are ready for Pointe work should show a hard working and attentive attitude, with great studio etiquette. Being mature enough for Pointe work is really important, as it can be very easy to injure yourself if you are not taking your lessons seriously.
A certain level of technique is also necessary for Pointe work. It is really important to be able to dance with strong turnout, strong abdomen and lower back, and pulling up high through your legs, knees, and feet. Calf and ankle strength is very important, and your releve must be particularly strong to a high demi pointe position. You must not have any bad habits of the feet, especially not sickling! Health and physique is also a significant factor in starting pointe work. You should have good stamina, be in good health and of normal weight to get the most out of your pointe work.
It is a very rare thing for a dancer to not get enthusiastic about the possibility of pointe work! Its such an exciting time in a young dancer's life, and is a big step up in ballet training. Be aware that proper supervision is very important for new pointe dancers, and as such it suggested to only go en pointe with a teachers recommendation, and only in the presence of the teacher.
When you are finally ready for Pointe shoes, congratulations! You have worked so hard for this moment! Did you know that WAPS offers ballet classes for all ages! We also have a special Ballet RAD Grade 5 class combined with Pointe Strength and Conditioning!