Tap Dance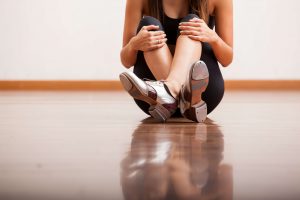 About Tap Dance
Learn the fun and energetic style of tap dancing in our classes for adults! Combining both the traditional and more modern tap styles, you'll learn various tap techniques, combinations and time steps to get you into the rhythm of this popular broadway dance style. This addictive style is closely linked to rhythm and music, with dance technique and sound joining forces to create fun and energetic routines.
Channel the energy and character of legends like Ginger Rogers and Fred Astaire and discover what has made this style of dance so enduringly popular on broadway, and in film and theatre for so many years.
What to Wear
Comfortable tops, with form-fitting bottoms (tights, shorts, leggings etc). You must bring tap shoes to this class.
Please be aware that tap shoes with rubber soles added are not permitted on our dance floor. Rubbers should be removed prior to participating in class.
CLASS TIMES & COSTS
Find out more about the class schedule, term dates, costs, and enrolment options by visiting our Timetable page.
Image Gallery
Message Us