ARIA – Advanced Singing Troupe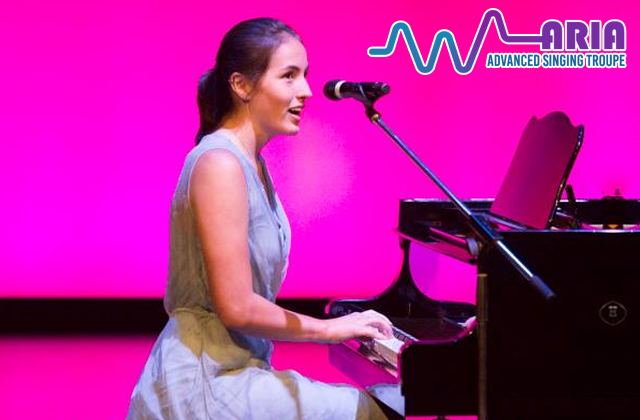 About Aria – Advanced Singing Troupe
Are you a passionate singer looking to get more experience performing onstage at a range of events, as well as mastering the good technique and variety of repertoire necessary to become a professional-level vocalist? The WAPS Advanced Singing Troupe may be for you!
Students are required to attend weekly rehearsals at WAPS Subiaco. You will learn challenging repertoire from a range of genres and will work on technical exercises to develop your tone, breathing, aural skills, pitch and confidence. If you are considering applying for secondary or tertiary courses in voice, musical theatre, or music education, this troupe will help give you the boost you need, with targeted vocal training (excellent when coupled with private lessons), experience onstage in many different contexts, help with audition prep, and more. Throughout the year, develop a set list of pieces you'll perform at a range of events and venues of various sizes before your final performance at the WAPS end of year concert!
Age
The WAPS Advanced Singing Troupe is open to intermediate and senior aged students. Singers should be committed, reliable and dedicated, and willing to participate in external performance opportunities. All vocal ranges are welcome.
Requirements
In order to join the WAPS Advanced Singing Troupe, members must be enrolled in WAPS private or group Singing & Music classes to ensure they maintain the theory knowledge and aural skills required to confidently perform Troupe repertoire. Entrance to the troupe is by audition or invitation only. Students must be committed to attending classes, rehearsals, and performances, as well as regular, structured practice at home.
Opportunities
The Advanced Singing Troupe performs at a wide variety of events, both on television and live onstage. In the past our students have performed at public & community events (Fringe World Festival, Subiaco Craft Fair, Expresstival, Perth Royal Show), televised events (Foxtel's The Couch, Telethon, etc), plus students may be given the opportunity to perform at private and corporate events as featured entertainers. The nature of these events requires performers to be punctual, rehearsed and professional representatives of WAPS. There may be extra transport and costume costs involved for students participating in external performances.
For more information, or a copy of our Troupe Info Pack, please email dance@waps.com.au
Message Us