Top 7 FREE Music Apps, Games and Tools
Learning music is not only fun and creative, but has myriad benefits for students of all ages. We're lucky that there are a whole host of apps, games and resources available for FREE online to support students' learning. Check out some of our top picks below!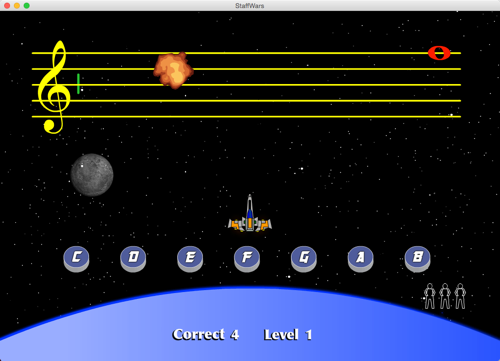 1. Staff Wars
Space Invaders for a new generation of music students, Staff Wars is a popular game with students of all ages! Choose your preferred clef (or even the Grand Staff), and challenge your reading as you try and reach a new high score. Be careful, the game doesn't stay easy for long, and the notes will come faster and faster! Teamed up with reading worksheets and regular practice, Staff Wars is a great way to have fun while learning – a great reward for kids who've done all their practice at home.
Staff Wars is available online for free – download here.
2. MuseScore
Are you a budding or experienced composer? Or just looking for a passionate community who shares all sorts of sheet music for soloists and ensembles? Try MuseScore. Similar to the popular notation software Sibellius, MuseScore provides an alternative option that's completely FREE to download and use! Available as an app and a desktop programme, MuseScore allows you to write your own sheet music or edit others', plus the online community allows you to share and download music for free. A wonderful way to test your creativity and to learn from others!
Find out more about MuseScore online here.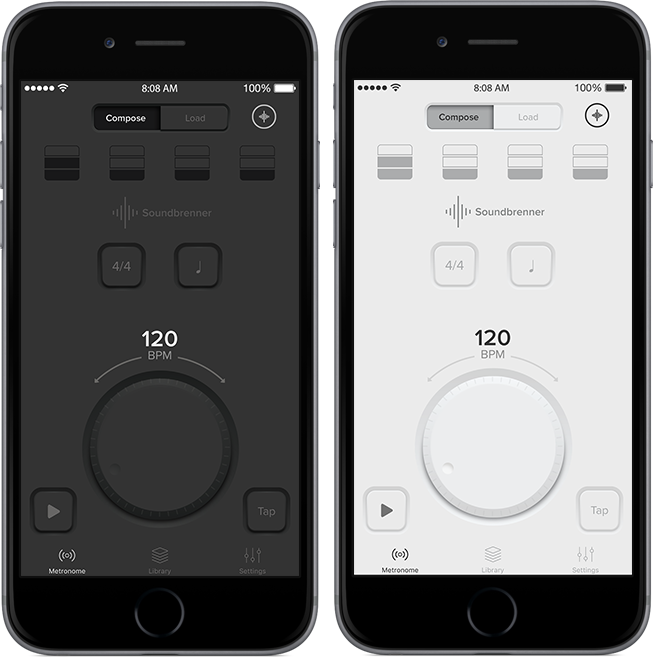 3. Free Soundbrenner Metronome App
A good metronome is a must for home practice. Whether it's built-in to your piano, a separate appliance, or an app on your phone or tablet, metronomes ensure you practice at a consistent pace, and helps you when you're ready to increase your tempo. Soundbrenner is known for their unique devices and software for musicians, from tuners to metronomes – our favourite resource is their FREE metronome app. It allows you to change not just the tempo, but the pitch of each beat, and has a wide range of time signatures to choose from – you can even silence certain beats completely. Our favourite function is the "Tap" button which allows you to tap along to music – the app will then tell you the exact tempo of whatever you've input. Very handy!
Click here to find out more about this great app.
4. Teoria
Teoria is a well-respected online theory and aural training site. Featuring a range of tutorials covering topics such as note reading, scales, chords, intervals and so much more, Teoria is popular with students of all ages. Check out the reference section for plenty of helpful articles about music theory, appreciation, and history, too!
Click here to check out all the amazing exercises available on Teoria!
5. IMSLP
IMSLP, the Petrucci Music Library, is a favourite with musicians, students and teachers alike. An extensive collection of the world's public domain music, this is a must for fans of classical music (and baroque, and romantic, and more!). Once a piece's copyright is no longer current, it's usually added to the library, which features 475,000 scores (as of June 2019) – wow! Check out the full archive online, you might find your next project ready and waiting for you to download for FREE!
Click here to visit the IMSLP Petrucci Music Library.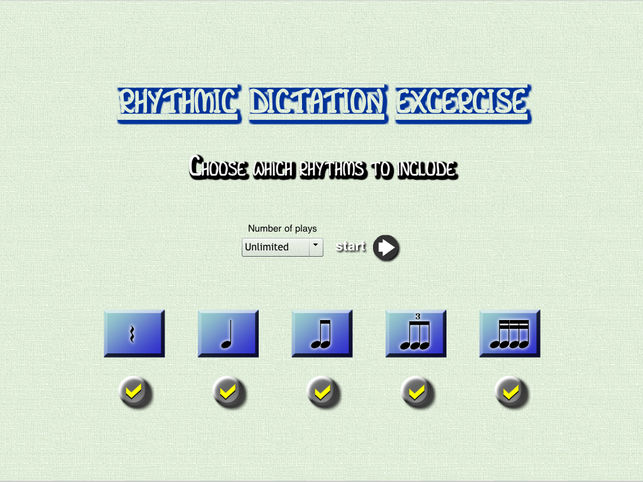 6. Rhythmic Dictation
Dictation can be a difficult exercise to practise at home without your teacher giving instructions – that's why we love apps like Rhythmic Dictation, which allow you to practise at home! The latest update of the app allows you to adjust not only which rhythms are included, but also the tempo of the exercise. Remember our golden rules when practising your rhythmic dictation – don't feel obliged to write the entire example on the first try, keep the beat with your finger or pencil, and use that to determine how many sounds you hear on one beat.
Click here to download the Rhythmic Dictation app for free on either Windows or Mac!
7. A Notebook App or Journal
Consumers are spoiled for choice when it comes to note-taking apps and devices these days! Apps like Notebook offer complete control and customisation of your notes, including keeping different journals (so you can also use the app for school, uni or work!), unique covers, colours, checklists and so much more.
If you're into pen and paper, why not download the FREE WAPS Home Practice Journal. Then you or your teacher can take notes each week which you can use to practise at home – perfect! This will prevent you from forgetting important instructions, missing vital parts of your practice routine, and give you the opportunity to pre-plan for next lesson too.
Do you have a favourite tool or app we haven't listed? Contact us and let us know what you want to see on the WAPS blog!